A spokesperson for Sun Country Airlines said in a statement:"We have followed up with our airport staff to ensure our policy is being carried out correctly. We have issued a full refund to the passenger for the fees incurred at the counter related to the seat assignment. We were also able to ensure two seats were assigned next to one another on her return flight. Our team has resent the $200 vouchers from the flight delay to the email we have on file, and we are adding an additional $100 voucher for the inconvenience."Aliss said she learned a lesson from the incident and suggested that future travelers should "be wise with who you spend your money with."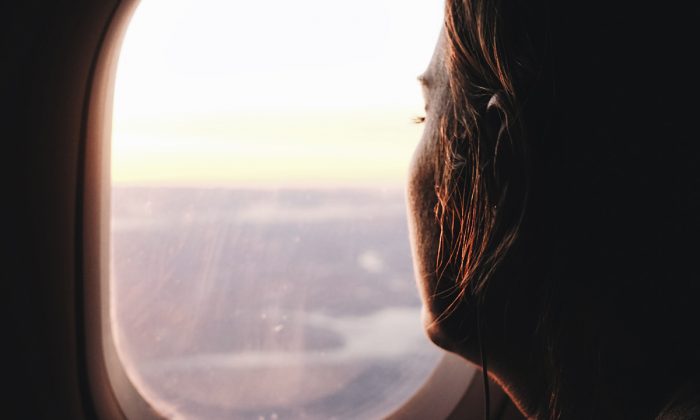 Airplane window sunset. (Morre Christophe/Unsplash)Tips to Keep Your Family Together During FlightsThe Department of Transportation posted a series of tips on their website outlining what families can do before and during the booking process to ensure they travel together during flights.1. Understand your airline's seating policies.You can obtain information about an airline's family seating policies directly from the airline. This information may be available on an airline's website. If you cannot find this information on an airline's website, you may also contact the airline through its reservations to request this information.Many airlines allow consumers to reserve seats next to each other without paying an additional fee.If you are interested in sitting next to members of your family, make sure the ticket that you are purchasing allows you to reserve specific seats on your flight.All airlines may allow a child under two years old to be held on a person's lap during the flight. Please contact your specific airline for more information on its policy as the required age of the person holding the child varies by airline.FAA regulations prohibit children under 15 and passengers caring for small children from sitting in exit row seats. Please contact your specific airline for more information on its exit row policy.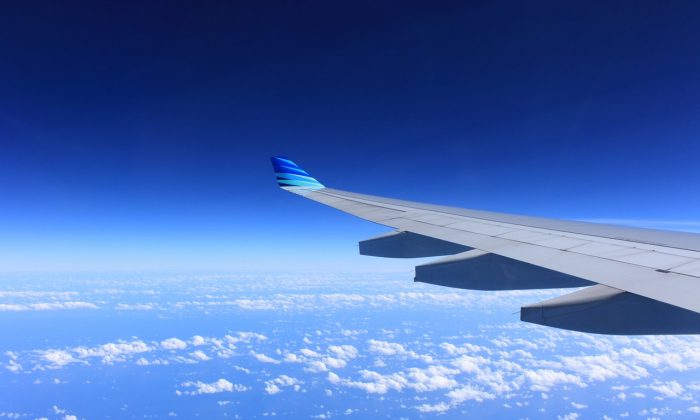 (Pixabay / CC BY 2.0)2. Book your ticket as early as possible and reserve seats together.The earlier you book your family's travel, the more likely it is that you will be able to reserve seats that are next to each other.If you tried to book your tickets early, and seats are not available together, contact the airline through reservations to ask whether additional seats will become available later.3. Book children on the same reservation as adults. Airlines generally know travelers belong to one party only if all the passengers are on the same reservation record.Airlines assigning or reassigning seats give priority to parents and children on the same reservation.  LINKEDINPINTERESTREDDITTUMBLRSTUMBLEUPON   As the number of "free" seats has shrunk, Congress passed legislation so families could sit together without paying airline seat fees. @USDOT has been dragging their feet implementing these family-friendly changes and travelers continue to pay the price. https://t.co/UMndCeS3TC— Travel Fairness Now (@Travel_Fairness) July 11, 2019 US News Share A California woman is claiming that an airline changed her booked seats and then tried charging her a $75 fee to sit next to her child.The mom, who only gave her first name, Aliss, told KGTV she chose two seats next to each other when she booked the flight with Sun Country Airlines from Providence, Road Island, to San Diego on a third-party website.But when she got to the airport, she said the seats she booked had changed."I would have never booked a flight where we couldn't sit together," she told the ABC affiliate. According to Fox News, Aliss claims the bad experience was compounded when the flight became delayed for over 9 hours. As a result, the airline allegedly offered $200 vouchers to passengers as compensation for the inconvenience.
Share this article Airplane aisle during flight. (Suhyeon Choi/ Unsplash) The mother said she was told by an airline representative that the only way she could get a seat next to her son was to pay a $75 fee."I can't pay that. What else can we do? And she said, well for $22 I can move you guys in a row front and back of each other. I said that doesn't help my problem. He's still not sitting next to me," Aliss added.She said the representative then processed the charge despite her refusal to accept or agree to it.The La Mesa mother told KGTV on that at one point a flight attendant told her "you're on your own. You'll just have to argue with people." Eventually, a passenger on the flight agreed to switch seats allowing her to sit beside her toddler son, Kai. Mom Says Airline Changed Booked Seats, Then Tried Charging Her $75 to Sit With Her Child By Justin Morgan July 11, 2019 Updated: July 11, 2019 Show Discussion